Destination: Technology Upgrade
Explore the exciting new direction of It'sMe247 Online Banking and the Service 1 FCU mobile app, and get on course for more convenience with new options, features and sleek, modern navigation—start your journey today!
Navigate to your favorite account features quickly and easily on any device: smartphones, tablets and desktop computers. View balance and transaction activity, transfer funds, pay bills, make loan or credit card payments, deposit checks (mobile app), apply for financing, access electronic statements and more in just a few clicks or taps.
Your money management journey made easy: Visit the "basecamp," an online resource center and your guide for everything you need to know about the technology upgrades. See you at the summit!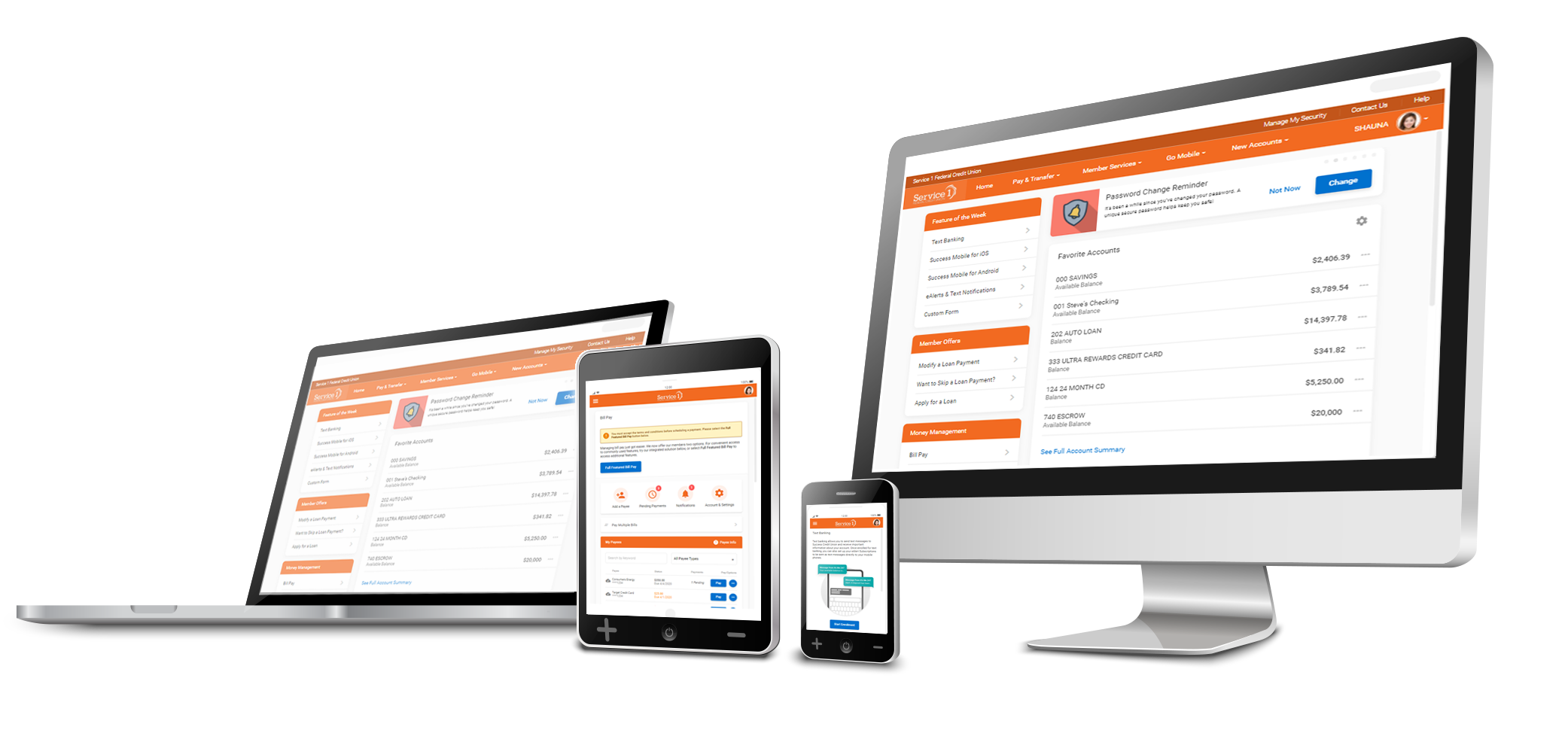 We value your feedback. To submit comments about the It'sMe247 Online Banking and Service 1 FCU mobile app upgrades, please email [email protected] Your input will be directed to the appropriate team member and our third-party developers. Thank you!