Spice up your weekend with fast financing for a recreational vehicle — because movies on the couch can get old.
Key Features
Competitive Rates

Flexible Terms

Fast Processing

Apply Now
Already a Member?
Apply now! Log into It'sMe247 Online Banking to get started.
Sign in to Apply
Details
Competitive rates for a wide range of recreational vehicles:

ATVs
RVs
Motorcycles
Boats
Jet skis
And more

Flexible repayment terms to fit your budget
Pre-approval available for extra bargaining power at the dealership
Refinance your current vehicle to save you money
Fast processing and friendly service
Protect your loan today, worry a little bit less about tomorrow
Life can be wonderful. But it can also get complicated when unexpected things happen. Protecting your loan balance or payments against death, disability, or involuntary unemployment could help protect your finances.
Ask how Member's Choice Borrower Security can protect your loan with a balance payoff or payments up to the contract maximums should the unexpected happen. Life Plus adds protection for life events such as accidental dismemberment, terminal illness, hospitalization, family medical leave, and the loss of life of a non-protected dependent.
Purchasing protection is voluntary and won't affect your loan approval. It's simple to apply. For more information, download the Member's Choice Borrower Security brochure or contact your Service 1 FCU loan officer today at (800) 879.9697.
Your purchase of Debt Protection with Life Plus is optional and will not affect your application for credit or the terms of any credit agreement required to obtain a loan. Certain eligibility requirements, conditions, and exclusions may apply. Please contact your loan representative or refer to the Member Agreement for a full explanation of the terms of Member's Choice Borrower Security debt protection with Life Plus. You may cancel the protection at any time. If you cancel protection within 30 days, you will receive a full refund of any fee paid.
NADA Guides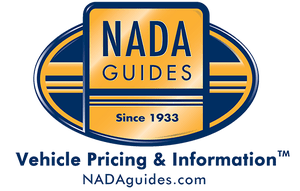 Use NADA guides to find the value of the vehicle you're interested in buying. NADAguides.com has been recognized as the standard for pricing new or used cars, trucks, vans, SUVs, motorcycles, snowmobiles, boats, RVs and more. Use the links below to navigate through the various pricing guides.
Cars
Trucks
SUVs
Vans
Minivans
Motorcycles
Snowmobiles
ATVs
Personal Watercraft
Trailers
Utility Vehicles
Power Boats
Sailboats
Personal Watercraft
Outboard Motors
Boat Trailers
Motorhomes
Travel Trailers / 5th Wheels
Truck Campers
Camping Trailers

Apply Now
Already a Member?
Apply now! Log into It'sMe247 Online Banking to get started.
Sign in to Apply