Start planning your next roadtrip. Our affordable auto loans will leave you plenty of cash left over for gas and snacks.
Key Features Competitive Rates

Flexible Terms

Fast Processing

Refinancing Available
Details
Competitive rates on new or used vehicles
A wide range of terms customized to your unique situation
Pre-approval available for extra bargaining power at the dealership
Refinance your current vehicle to save money
No application fee
Guaranteed Asset Protection (GAP) insurance available
Fast processing and friendly service
NADA Guides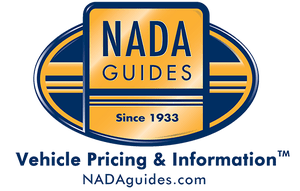 Use NADA guides to find the value of the vehicle you're interested in buying. NADAguides.com has been recognized as the standard for pricing new or used cars, trucks, vans, SUVs, motorcycles, snowmobiles, boats, RVs and more. Use the links below to navigate through the various pricing guides.
Cars
Trucks
SUVs
Vans
Minivans
Motorcycles
Snowmobiles
ATVs
Personal Watercraft
Trailers
Utility Vehicles
Power Boats
Sailboats
Personal Watercraft
Outboard Motors
Boat Trailers
Motorhomes
Travel Trailers / 5th Wheels
Truck Campers
Camping Trailers